Special Buys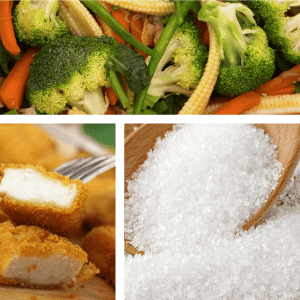 Sample PDF (9 KB)
Click Here For Pricing
Intersect USA's mission as a food service distributor is to secure cut-rate deals for our clients. By choosing Intersect USA, you'll have the opportunity to take advantage of our exclusive, periodic, limited-time Special Buys. Because of our long-term relationships with our suppliers, we get first pick when they need to sell surplus, close-out and off-spec products. We immediately snap up these products and offer them to you at deep discounts. But grab them quickly. At rock-bottom prices, they don't last.
We Promise Both High Quality and Low Prices Without Compromise
There are many reasons we're able to offer these deep discounts, but the bottom-line is that Special Buys let you serve the same high-quality healthy meals while staying below budget. Typically, Special Buys are simply first-quality excess products the supplier can no longer store profitably. In other cases, they might have minor cosmetic imperfections or be approaching their sell by dates.
Special buys will always have the same taste and nutritional value as regular sale items. To ensure quality, manufacturers set very conservative sell by dates. Depending on the product, this means that if it is near or at its sell by date, it is in fact perfectly good for several more months. With their high turnovers, our clients can purchase Special Buys without issue.
Whether you need nutritious snacks or frozen pasta and vegetables to revamp your menu, Intersect USA's close relationships with suppliers means we're the best-positioned institutional food service distributor to satisfy all your food program requirements at the lowest prices.
Please visit our Special Buys page daily to learn about our current deals.
We Promise Both High Quality and Low Prices Without Compromise.